Last Updated on March 14, 2021 by Shivanandana Hegde
This is not an Android Vs iPhone comparison post. If you're stuck deciding whether or not to switch from Android to iOS platform, these are my personal top reasons to do so. That's it!
Apple's Quality – top reason to switch to an iPhone
"High Quality" is a highly over-used term by product manufacturers and hence mostly ignored by consumers. The 'Quality' that I'm referring to is not just about the hardware but it's 'overall' experience.
From my personal opinion, Apple's Hardware, Software, Apps and Services are best in the world. No doubt every company makes an effort to be the best but Apple actually does it.
Hardware differences- Android phones to iphones:
What really matters to you as a user? – Let's see.
Camera difference of Android to iPhone
Top class. There is no gimmick here. If it's 12MP camera, it actually is 12MP camera but with Optical Image Stabilization and added software boost, images are best and very close to DSLR level. (This is on iPhone 11Pro Max).
Did you know that most android phones showcase higher resolution camera on paper but the actual picture quality won't be so good.
It's an entirely different topic but for now, there are hardly any android devices that can take pictures like iPhone.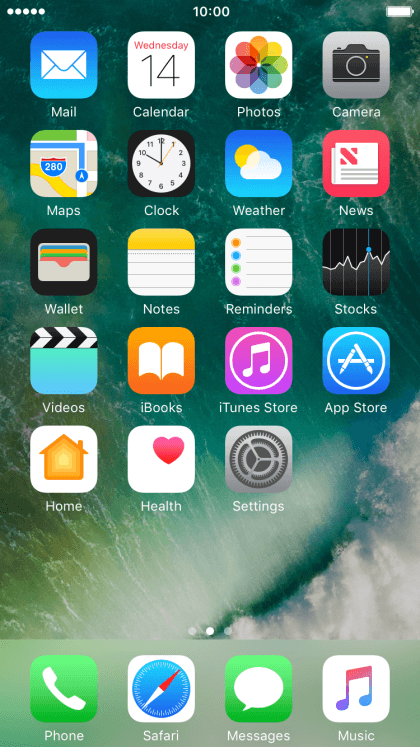 Screen clarity and fluidity of android to iPhone
iPhones have best "screen-feel" ever. No, it's not about DPI, it's not about 50,000 X 50,000 resolution, it's not about OLED or LCD. From that perspective, there are devices with way more higher configuration (on paper) in the market. Yet, Apple's screens will still look better in any angle at any given point of day.
That's what is most fascinating to me. Software is used for fine-tuning the UI experience. I mean, at a micro-level, there is tuning of font's shadow, animations, contrast/sharpness adjustment. I don't know what it is but it's simply awesome.
Especially, reading is so much better!! It's so good that I usually don't prefer reading on small screens, but with iPhone screen, I love to read! (Especially Apple NEWS app). Even the font and spacing is unique.
Processor difference of Android phone to iPhone
Apple is at least few generations ahead in terms of mobile processors. Yes, android reveals specifications like 2.2GHz, Octa core etc. but end of the day, Apples' processors are at another level. This is evident after my 6 months of usage. The lag-free, fluid smoothness is not just because of processor but also their operating software.
Software Optimization: iOS and it's efficiency
Android can only be 'fine-tuned' but not totally 'integrated' in to the device like iOS. The main reason is so android has so many manufacturers and hence so many variants of hardware.
On the other hand, there are very few variants of iPhone. Though criticized, this is the main reason why Apple doesn't change it's phone design so often and doesn't have too many variants. Isn't it easy to engineer OS to known hardware (iphone) Vs unknown hardware of so many manufacturers?(android)
So, all the apps, settings, devices, modes and features work flawlessly. That's why mostly iPhone don't hang/slowdown.
Mobile OS is either overlooked or underplayed when buying a phone because Android or iOS, we think the OS is 'free' with device. However, from a practical standpoint, iOS is designed very well.
Security aspects to consider when moving from android to iPhone:
Arguable topic. I am no expert in this area but from common sense, it's really hard to access user-data on iPhone without user consent when compared to Android.
Google' security patches don't reach most of the Android phones because of phone manufacturers. Recently there have been reports of rolling out device-neutral security patches but it's not any good yet; especially compared to iPhone's security patches.
Durability aspect when moving from android to iPhone
iPhone hardware do last long. Best part is that even their OS-support and security updates are available to older generation devices. For example, iPhone 6S – a phone from 2015 received latest iOS 14. A great way to keep you worry free for at least next 5 years.
Uniformity – Many devices; Same experience.
Apple is known (and often criticized) to bundle and promote usage of only their products and also Apple devices don't get along well with other devices.
For example:- Their charging cable, audio devices, Bluetooth sharing etc. won't play well with other manufacturers.
However, if one decides to go with all Apple devices, (laptop, tab, phone, watch etc.), you're life becomes so much easy for 2 reasons. Firstly, they all will look and feel alike and are very similar. Secondly, they are all seamlessly connected to one-another at all times.
Apple – Leader for a reason
Apple leads the digital & mobile industry by it's innovation, integration, engineering and optimization. I realized it late but fact is fact.
FINAL NOTES on switching from android to iPhone (iOS):
My personal transformation went like this:
A year ago: Android phones are "flexible, highly-customizable, economic, interesting device for smart people who wish to customize as per their wish and value their money".
iPhones are "over-expensive, rigid, non-customizable, boring device for dumb people who just wish to show-off."
However, now, (The Other Side – After using one for a while):
iPhones are "easy to use, secure, smooth, fast and overall well engineered device for anyone who doesn't mind shelling out few more bucks for overall quality for a long time".
PS: iPhone is still boring and you have to live with the fact that the 'free-apps' pool is not as big as Android's and installing an off-market app is a real nightmare.
What will you miss if you switch from ? – Read Here.