Last Updated on October 9, 2020 by Shivanandana Hegde
If you are a regular Facebook and messenger user, you should consider these top 4 reasons to use Facebook without mobile app:
➤ Directly jump to 'How to use Facebook without installing app'.
1. Facebook mobile app consumes lot of resources
The background processes of Facebook mobile app consumes lot of precious RAM and processor threads to keep it running. This is required for services such as periodic or ad-hoc notifications.
2. To save your mobile's battery
I've noticed constant battery drain on several instances in various phones from day-1 of FB's mobile app release. No matter how many 'bug-fixes' and 'optimizations' they bring, till date, the app consumes at least 20% more battery than rest of all the apps combined in my phone.
3. Your 'private' data and information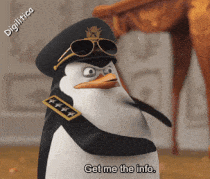 FB mobile app has access to your messages, call logs, location, browsing history and what not. Having the app makes it easier to collect these data and keep uploading it to FB servers. Hence, the battery drain and constant RAM usage.
Even the Facebook – Lite app – which promises less resource utilization has access to all your private data.
How to use Facebook without app?
In one line:- Just use the mobile version of FB page and add a bookmark to your home-screen.
Since, this gives you a feeling as if you are using the app, you won't miss it. However, in reality, you will just browse it without allowing FB to touch your private data.
Note:– What you do within FB (like your chat, click and share etc.) is still captured and saved in FB database. However this way, your private data like messages, call logs etc won't be accessible to FB.
For Android users:
Which ever mobile browser your use, (Chrome, UC, Firefox, Dolphin etc.) first, navigate to m.facebook.com. Login there and if your browser prompts to remember your password and you trust it, just save them.
Secondly, on your facebook home-screen, click on the 'menu' button and choose 'Add to Home screen' option.
I use Android 'Firefox' browser.
Below is how to add Facebook bookmark shortcut to home screen in Chrome and Firefox browser. Just search for similar option in your browser.
For Google chrome
For Apple/iOS devices:
You can use similar technique. I think the option to add a bookmark short-cut to home screen is available under 'Share' option when you are on m.facebook.com.
Advantages of using Facebook without app: ?
No resource consumption, no more quick battery drains and more personal data privacy. ✔️
You can even use Facebook messenger in this. ✔️
You can still get notifications (from browser) if you allow FB to show notifications in that browser. ✔️
Disadvantages: ?
⭕ You won't get access to 'App' only features. For me, these are not important personally and doesn't make a big difference. This saves lot of phone's resources and battery juice. Therefore, the compromise on features is still worth it.
⭕ Frequent marquee when you access your FB – asking you to install their 'Lite' app.
Summary:
Use Facebook without app and first difference you see is in your phone's battery life. Your mobile will be faster and you get more privacy control.
You may also be interested to know 'How much Google Knows about you'. ?
Cheers ?